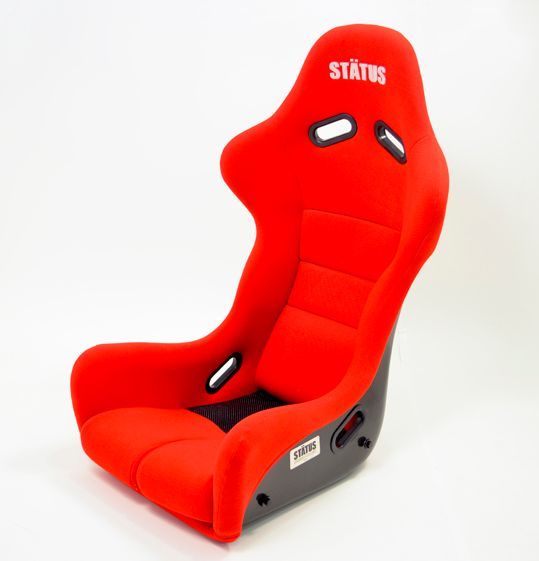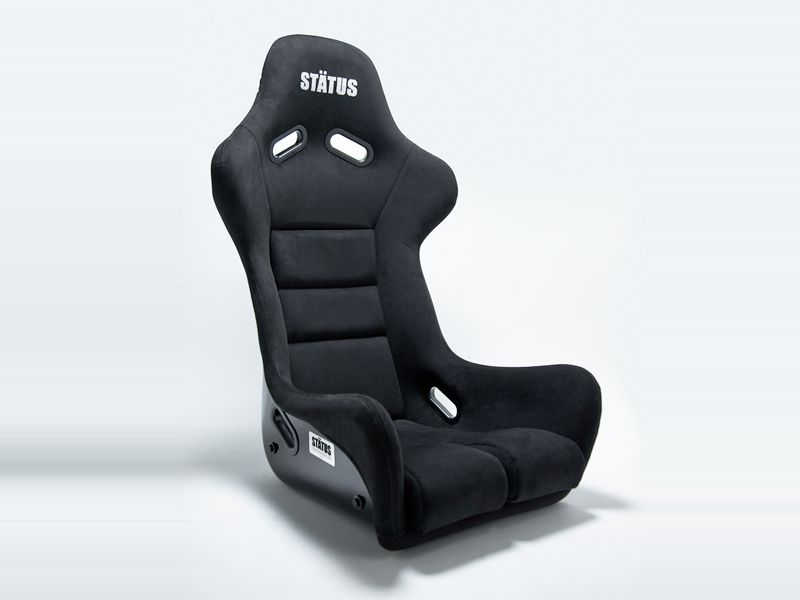 The Status Racing Ring racing bucket seat is a fully certified FIA approved racing seat. Named the Ring after the famed Nurburgring, this is strictly designed for those that want the utmost in safety and function for their race car. The Ring is a narrower bucket racing seat. The max waist size for this seat would be a 34 inch. Having gone through FIA testing, the FRP black shell is available with several different seat coverings and styles. Fitted with Status Racing brackets and sliders, the seat is the perfect neccessity for every race car.
Status Racing's all new Standard series is designed for those drivers that want a high quality racing seat, superior functionality, and want it fast! FIA approved in our carbon fiber and FRP shell designs, the Standard series is available in simple red, blue, or black color with a white Status Logo. Knowing how important comfort is for driving, the seats include a contoured foam cushion as a standard feature as well as side bolster padding. The high quality cloth fabric is form fitted to the glossy black FRP composite shell. Because this is a racing seat, abs plastic harness pass throughs are inserted to accomondate our 3 inch Status Harness kits. Each Status seat features an aluminum logo name plate on the shell as a finishing touch.
Status Racing seats are made in the USA using high quality composite materials derived from our background in Military safety products. Each seat goes through our quality control inspections to make sure you get the most pristine product available. The seats do require separate purchase of side mounts, seat brackets, and sliders for your specific vehicle. Seats are sold individually. For other color, stitching, or design options, please inquire.
We are a stocking distributor for Status Racing Seats. Your number one source for bucket seats!
We also carry other brands such as Recaro, Sparco, Buddy Club, and more!
Message me or give me a call at the shop for pricing, (626)442-3150 ask for Johnny.
88 Rotors Inc.
10641 Rush St.
S. El Monte, CA 91733