Anyone know what brand this is? I know it's not factory as it's missing the 02 sensor bung.
I'm trying to figure out all the gaskets I'll need, after re-installing the header.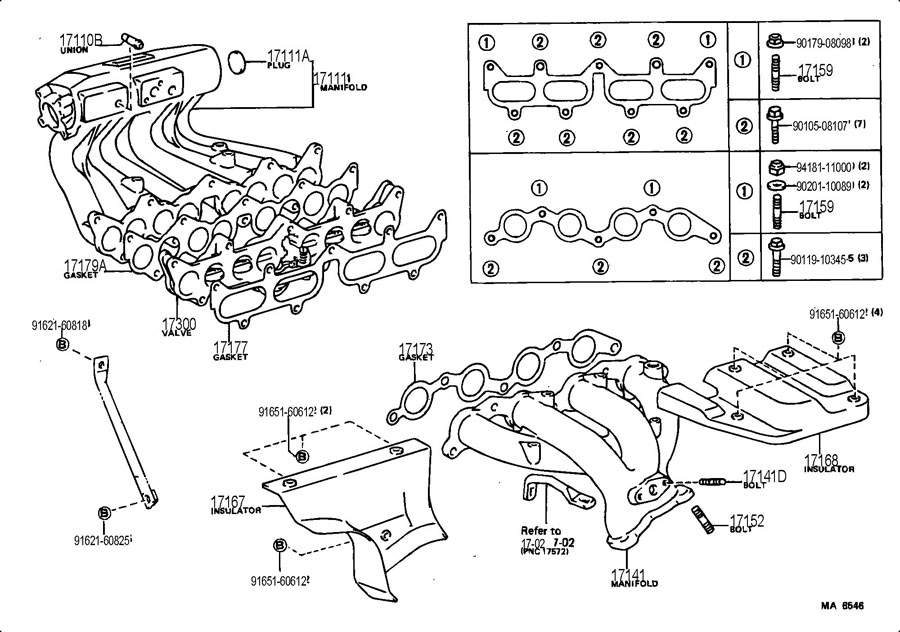 I seem to be missing 17300, VALVE; and 1719A, Gasket.
I just had the two gaskets after the VALVE: Gasket 17173, and 17177.
Do I need the first two? (17300, 1719A) Any ideas why it would be missing?
Thanks,
ian